The experience is all yours!
Avenir Light is a clean and stylish font favored by designers. It's easy on the eyes and a great go to font for titles, paragraphs & more.
During these strange times when we are avoiding so much that we love. it's nice to know there is always a good glass of wine. At Bon Vivant we appreciate continued support and we strive to keep you, and us, safe. Curbside pick up is just a call away!
What is special about Beaujolais Nouveau?
As far back as the 1800s, Beaujolais growers would gather to celebrate the end of the harvest by toasting the vintage with some of the young wine produced that year. (This is part of the French tradition of vin de primeur, or "early wines", released in the same year as harvest, which 55 appellations in France are allowed to produce.) During this time, Lyonnais barkeepers and restaurateurs had been in the habit of buying barrels of this new Beaujolais wine, that had been pressed in September and ready to serve in November. The new wine was served via pitchers dipped into barrels. The barrels were sometimes transported simply by floating them down the Saône river
A vibrant, fruit-forward wine, Beaujolais Nouveau is created through carbonic maceration, a method during which whole red grapes rest inside a tank with carbon dioxide, triggering fermentation to begin within the uncrushed grapes. The technique yields wines with a light, refreshing flavor profile.
Domaine Manoir du Carra Beaujolais Nouveau
100% Gamay
FR - $13.99
Manoir du Carra began as four hectares in 1962, but today covers over 85 acres in several appellations: Beaujolais, Beaujolais Villages, Brouilly, Juliénas, Moulin-à-Vent, Fleurie and Beaujolais Blanc. There are 50 vineyard plots that range from 50 to 100 years old. The wine has a brilliant ruby color with a purple hue. The nose displays a bouquet of ripe strawberries with a touch of bananas. The palate reveals vibrant red and black fruit, spice, very light tannins and good, juicy acidity. Enjoy with salads, turkey, salmon, tapas, charcuterie, grilled sausages and vegetables.
Domaine Manoir du Carra Village
100% Gamay
FR - $14.99
Grapes harvested within one region, this Beaujolais-Nouveau is perfect with almost every Thanksgiving dish - from turkey to ham, green beans to mashed potatoes, and gravy to cranberry sauce. This young, light, black fruit, spice, very light tannins wine is best when drunk before Valentine's Day 2023.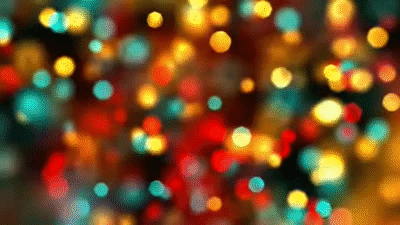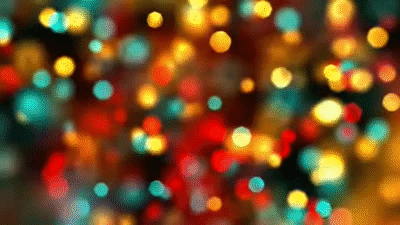 Holiday Wines
&
Sales too Good to Miss!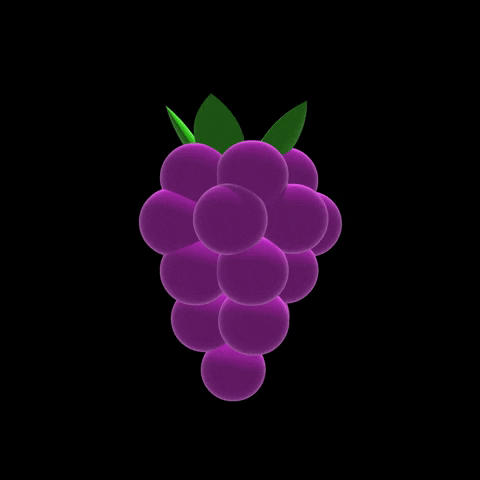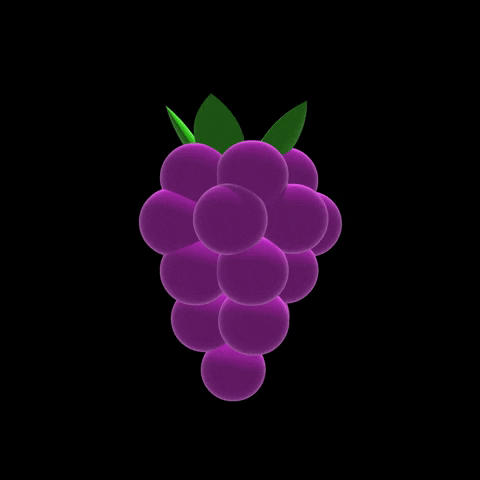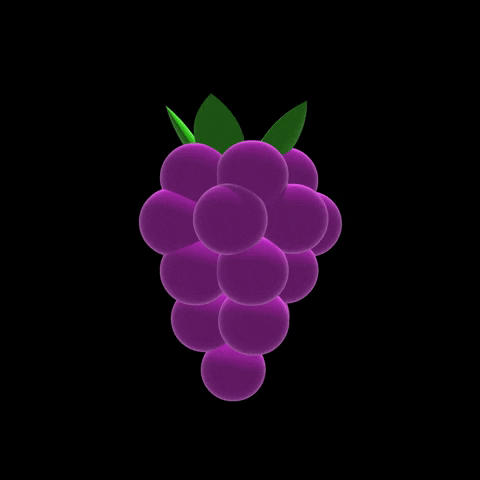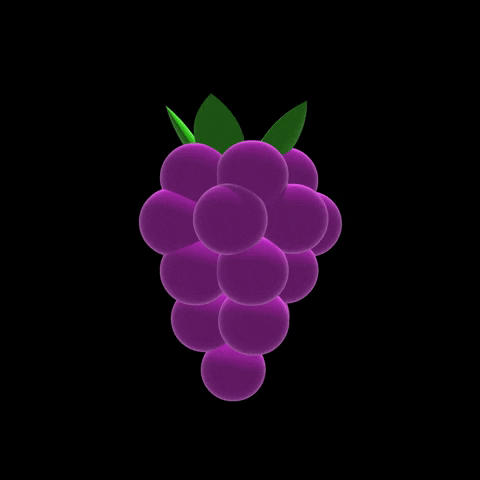 Villa Jolanda Christmas Vino Spumante Extra Sec
IT - $14.99
A tad lighter and less effervescent than Champagne, Villa Jolanda's Spumante charms everyone who raises a glass with its delicate fizz and gossamer puffs of pink grapefruit and white peach. Served as an elegant aperitivo, it's also the traditional base wine for bellinis. Perfect with staters, cheeses, main dishes and even desserts!
St. James Cranberry Sweet Wine
MO - $!3.99
A seasonal best seller, our Cranberry wine is sweet and tart with bright, festive cranberry colors, aromas and flavors. The perfect wine for turkey, ham and apple pie.
Want to add an extra festive surprise to your holiday get-together, try adding Rubus Sparkling to your glass of St. James Cranberry for a special holiday Sparkling Cranberry Cocktail. Trust us, it's good.
Rubus Banc De Blancs Sparkling
FR - $9.99
All wines in this international project are hand-selected by Fran Kysela. Rubus wines are fruit driven, true-to-type values that over deliver - a true representation of quality for the consumer at an excellent price. Elegant pale yellow color with fine bubbles. Floral and fruity on the nose, with aromas of fresh butter and cake. On the palate, the wine is crisp and harmonious - a delightful sparkling wine. Excellent as an aperitif, or with dessert as well.
Iron side Chardonnay
CA - REG $19.99 ON SALE $12.99
A full-bodied Chardonnay made from grapes primarily grown in California's iconic Russian River Valley. Both energetic and alluring, this wine shows off a bouquet of crisp citrus, creamy honey and a touch of juicy sweetness, backed by a balanced element of toasty oak. This wine is the perfect accompaniment to a simple charcuterie board, or an elegant pasta dish with creamy alfredo sauce.




Taste with us Friday & Saturday!
Rinaldi Busy Bee Asti Spumante
IT – Reg $16.99 ON SALE $8.99
The Rinaldi family produces wine from their vineyards located in a particularly desirable area, with a favorable microclimate and a perfect southwestern exposure. Straw yellow color, fruity whit hints of apple, peach and mint Coming from a 30 year old vineyard, planted on limestone soil. Try it with fruit pies & cobblers (apple, peach) and chocolate hazelnut desserts.
Iron side Chardonnay
CA - REG $19.99 ON SALE $12.99
A full-bodied Chardonnay made from grapes primarily grown in California's iconic Russian River Valley. Both energetic and alluring, this wine shows off a bouquet of crisp citrus, creamy honey and a touch of juicy sweetness, backed by a balanced element of toasty oak. This wine is the perfect accompaniment to a simple charcuterie board, or an elegant pasta dish with creamy alfredo sauce.
Terre Bonne Red Blend 2020
FR - $14.99
50% Melot 50% Syrah
Vinified from fully ripe grapes, Tourelle de Terre Bonne reveals an opulent bouquet of blackberry, cherry and blackcurrant confiture on the nose, underpinned by sensual vanilla and gentle rum notes. On the palate, this delicate taste experience is deliciously full-bodied, creamy and velvety smooth and ends with a seemingly endless fruity finish.
Dietz & Watson
Smoked Gouda Wedge
PA $5.99
With a light and buttery flavor, plus a touch of natural smoke. Our artisan smoked gouda cheese is perfect with crackers, olives, salame, and all of your other deli and charcuterie favorites.
Jack Rudy Cocktail Co
SC - $18.99
When updating the cocktail cherry we looked to our Kentucky roots for inspiration, combining Bourbon from our home state with Oregon cherries. The result is the ideal companion to any number of drinks, most notably those made with whiskey. You might find them good enough to eat straight from the jar. From Manhattans to Old Fashioneds these cherries are a delightful addition to an evening!
Dolin Dry Vermouth
FR - $16.99

Dry Vermouth immortalized by James Bond and his Dry Martini, a very simple and absolutely elegant cocktail. Dry vermouth is still acclaimed by bartenders and mixologists from around the world. Slightly sweet, with a subtle golden tint, our dry vermouth has a generous and rich nose with hints of citrus bark underscored by the freshness of menthol and balsamic notes. Almond and stone fragrances dominate the slightly bitter citrus base and bring balance to our lively and fine dry Vermouth de Chambéry.
Dolin Blanc Vermouth
FR - $16.99

Sweet and aromatic, our Vermouth de Chambéry is a favorite for all gourmands and remains a timeless symbol of elegance. It has clear brilliant color and a complex nose with aromas of freshly-picked Alpine botanicals, followed by camphor and then citrus notes. A pleasant harmony of botanical notes develop on the palate in a silky texture. To complete the impression, the aromas of broom and elderflower in this white vermouth give way to notes of fresh almond and peach.
Dolin Roughe Vermouth
FR - $16.99

This vermouth has a lustrous coppery color, gentle aromas of fruit compote, of prunes and walnuts with grassy notes, tempered by spicy aromas like Szechwan pepper... then aromas of almond, citrus, pear and cinnamon with gingerbread, tobacco, oregano and hyssop notes. This very rich bouquet is tempered by a subtle bitter base wine.
Pair Your Favorite Chips with
Your Favorite Wines!
Classic Salt
pair with
Gruet Blanc de Blancs
FR - $22.99
is a Brut styled sparkler, medium lemon in color with a fantastic bead in the glass that remains incredibly lively throughout the palate. Aromas of intense notes of brioche, followed by green apples, lemon zest, honeysuckle, and tropical fruit. Soft on the front of the palate with nice lingering acidity on the finish. Flavors of fresh green apple and pineapple with great structure from top to bottom.
Barbecue Chips
pair with
El Jefe Grande
ES - $14.99
The Big Boss! A solid red wine, deep, fresh and flexible enough to handle most days. Fermented in traditional cement vats with no oak. Soft, fresh tannins and purity of fruit. Goes amazing with fish, spicy food, pizzas, burgers or just on the porch.
Sour Cream & Onion
pair with
Vina Collado - Campo De Borja Macabeo 2019
ES $10.99
100% Macabeo. Bright pale yellow with greenish hues. Fresh and clean with pleasant lemon, citrus fruit aromas. Stainless fermentation so as to preserve bright fruit characteristics. A fruity wine with plenty of citrus, orange blossom, pears and elderberry fruit with balanced acidity leaving an agreeable aftertaste.
Salt and Vinegar
pair with
Pine Ridge Chenin Blanc Viognier
CA - $17.99
Crisp, bright and vivacious. Refreshing acidity and roundness opens to flavors of tangerine, lime, lemongrass, ginger, peach and green apple. Perfect with light salads, seafoods and spicy dishes.
Heinz Eifel Riesling Spatlese
GR - $17.99
Unlike many larger German wineries, Heinz Eifel himself has control over the entire winemaking process — from vine to bottle. This is an elegant Riesling that offers a palate of different stone and tree fruit notes such as peach and apricot. It is luscious and full-bodied with a long, fresh and medium sweet finish. Spicy food, BBQ, Asian, seafood and white meat all pair perfectly!
Shrimp & Seafood Chips
pair with
Pizzolato Rose Italian Spumante Brut
IT - $18.99
Aromas and flavors of almonds, lemon chiffon, ripe apples and summer peach with silky, vibrant, fruity light body and a polished medium finish. A friendly sparkler with a sophisticated side; appropriate for celebrations of all sizes. Enjoy with sauteed vegetables, grilled fish, light dessert, charcuterie boards or as an aperitif. A lovely taste for a lovely lady.